Falkland march on in the Village Cup
29 Jun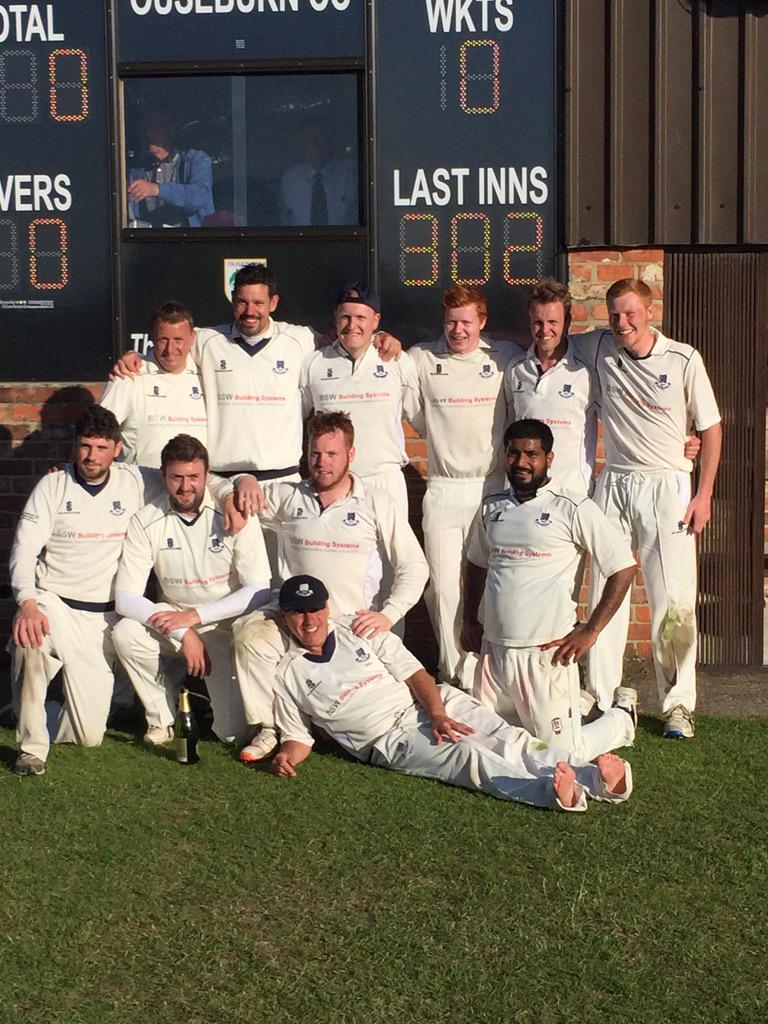 Falkland Cricket Club yesterday completed a dramatic victory over North Yorkshire side, Ouseburn CC, to move into the sixth round of the Village Cup.
Falkland captain Jack Henderson won the toss and elected to bat on a warm and sunny day in Great Ousburn.
The innings got off to a great start in front of a large noisy crowd with a brilliant opening partnership between Adam Ferguson (44) and 'skipper Henderson (80).
The boundaries were now flowing for visitors, and despite the loss of Adam and Jack shortly in consecutive overs after drinks, the partnership of 153 set up a great base for the rest of the innings.
The momentum continued with a blistering 51 ball 72 by Brock Ditchmen and was well supported by the Falkland middle order with a mixture of boundary hitting and smart running to push the final tally up to a healthy 307 for 6.
The target of 307 hadn't looked remotely reachable in the early stages of the hosts reply, particularly after Falkland picked up an early wicket.
However, Tom Parker hit 155 and was backed up by a score of 88 from David Cummings as their partnership looked to have put Ouseburn on the home straight.
Tight bowling by spinners Ditchmen and Alvin Yadav, along with some great fielding, created some pressure allowing Henderson to pick up the key wicket of Parker, thanks to a smart catch by Grant Doig on the boundary.
Despite the loss of Parker, Ouseburn fought back to get back on top to set-up a thrilling finale to the tie.
The game was still in the balance going into the final over, mainly thanks to an outstanding penultimate over from Yadav, leaving the hosts with 10 to runs to find from 6 deliveries.
Had it not been for some outstanding Falkland ground fielding near the end the game might well have been lost, but a great effort left Ouseburn needing a boundary from the final ball.
Henderson managed to hit a good area which forced Ouseburn captain Gary Morris to clip it to Geordie Gallagher at deep midwicket who fielded it well - restricting the hosts to 2 runs - sparking scenes of joy for the players and the visiting fans, as Falkland advanced into the next round of the Village Cup.
Credit has to be given to the members of Ouseburn CC for their incredible hospitality, making Falkland Cricket Club feel very welcome and producing a wicket that produced over 600 runs.
The Scots will now travel down south once more to do battle with Hawk Green CC from Cheshire.