Scotland give Nepal a warm welcome
06 Aug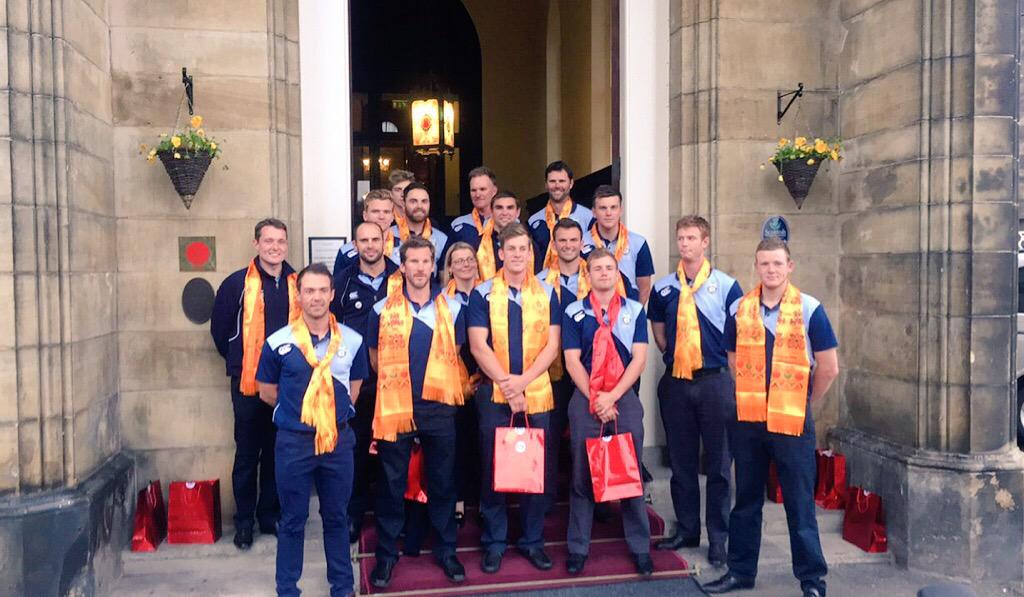 Last week the Scottish cricket community welcomed Nepal's cricket team to start their ICC World Cricket League Championship campaign.
The vibrant fans of Nepal flocked to Ayr to witness their heros in action against Scotland, and although the hosts won the two matches, the presence of the Nepalese support provided great colour and atmosphere.
At the start of the week over 100 guests including the Nepalese and Scottish cricket teams attended a reception hosted at Mar Hall Hotel, Erskine and were welcomed by the Honorary Consul for Nepal, Mrs Sunita Poddar, for.
Amongst those attending were Jamie Hepburn MSP, the Minister for Sport, Health Improvement & Mental health and Humza Yousaf MSP, the Minister for External Affairs and International Development.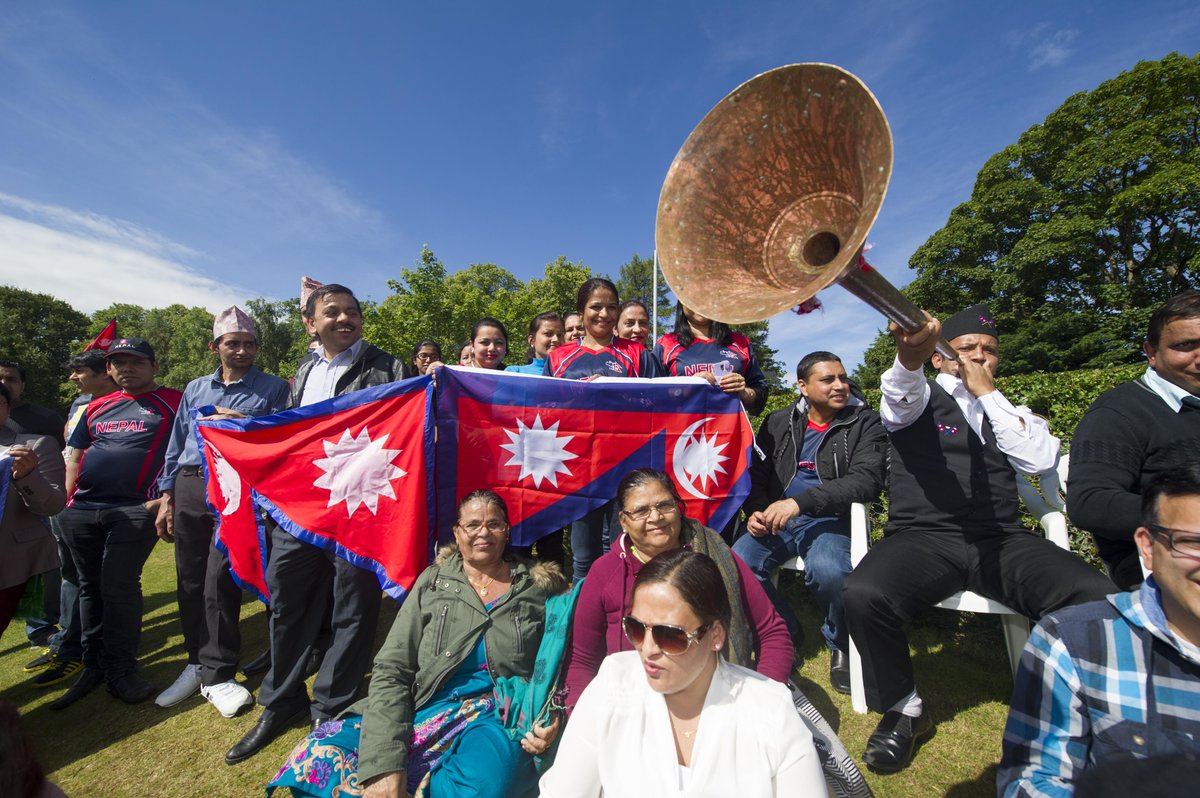 Mrs. Poddar welcomed the guests and spoke movingly about the impact of the earthquakes suffered by Nepal in April and May this year. Both Mr. Hepburn and Mr. Yousaf addressed the guests as well and emphasised the support of the Scottish people for the people of Nepal at such a time. Tony Brian, the Chair of Cricket Scotland, also spoke, welcoming the Nepalese team and party to Scotland.
To co-incide with the visit there has been a concerted effort by Scottish Clubs to raise funds for the DEC Nepal Earthquake Appeal. Cricket Scotland, with the help of Pagoda PR, launched the 'Teas for Nepal' campaign, which saw an extra £1 contribution from Scottish players for their teas to show their support. In addition a raffle is underway with tickets being sold by clubs throughout Scotland.
Scottish and Nepalese supporters who attended the WCL matches in Ayr also contributed with charitable donations that were collected throughout the week totalling just shy of £200.
The events of the past few weeks and the kind support from the Scottish Cricket community have helped highlight the strong relations between Scotland and Nepal. Cricket Scotland would like to sincerely thank those who have taken part in and of course donated to the Appeal.