U19s Qualify for World Cup in dramatic fashion
19 Jul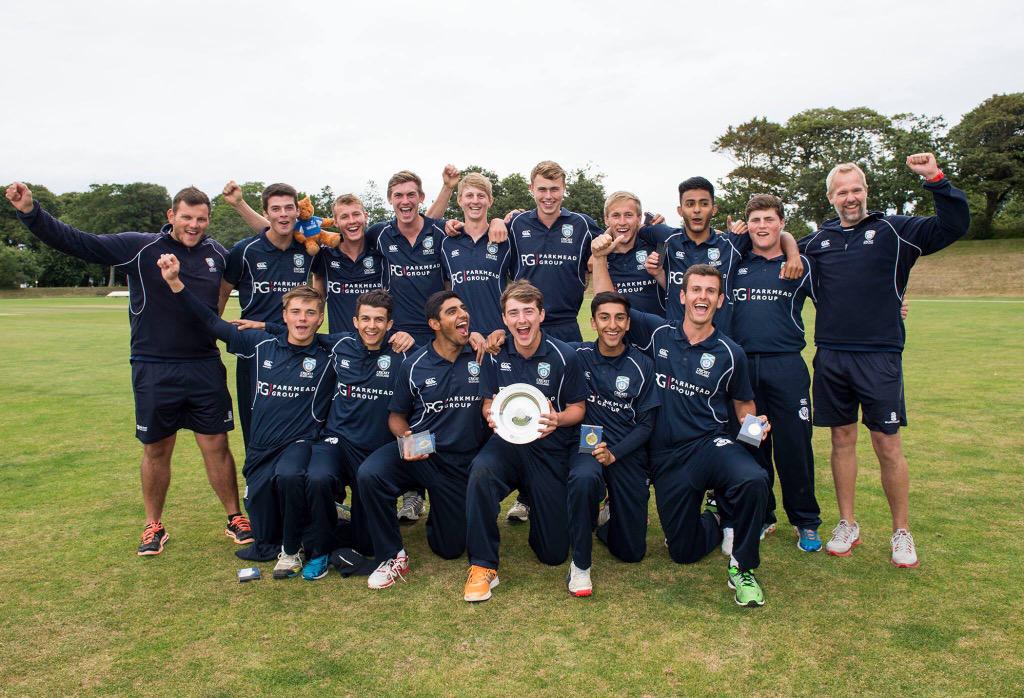 Scotland U19 244 all out, 49 overs (Neil Flack 71, Finlay McCreath 26; Rory Anders 4-31) beat Ireland U19 161 all out, 45 overs (Jack Tector 43, Adam Dennison 36; Ben Wilkinson 5-22) by 83 runs
Europe Division One on Saturday by defeating Ireland - and as a result qualified for the World Cup in Bangladesh next year.
At Grainville, Scotland knew that they had to defeat the Irish, who had beaten them earlier in the week, if they were to have any chance of winning the four team event.
They also had to beat them by a certain margin to leapfrog them in the table - and Neil Flack's side did just that.
Batting first Scotland made 244 all out, captain Flack opening the batting this time around and leading the way with 71 from 96 balls.
He was well backed up by 26 from Fin McCreath and 22 apiece from Syed Shah and Ben Wilkinson.
In Ireland's reply Scotland knew they had to bowl them out for less than 190 and Heriot's spinner Ryan Brown was again in cracking form.
He opened the bowling and took 3-37 and then Wilkinson took 5-22 from just six overs with his seamers as Ireland's batting fell apart in the face of a lot of pressure.
Eventually they were all out for 161 in the 45th over to spark Scottish celebrations.
Head coach Gordon Drummond said: "I am so happy for the boys, they have worked very hard for this.
"They knew they were good cricketers coming here, but think being in this environment where they have played six matches in a week has helped them progress as cricketers.
"We really wanted to bat with a positive intent in this game and I thought we did that. Neil Flack led the way really well at the top of the order and others played some good shots, but in the end we were actually a bit disappointed not to be able to get 270 or 80.
"We decided to open the bowling with a spinner in Ryan Brown just to mix things up a bit and it worked. He got some of their key men out and from there the boys turned the screw.
"Ben Wilkinson came on and took five wickets to finish things off and we are all looking forward to the World Cup now."
Glenrothes' Wilkinson said: "Our team spirit is brilliant and we all believe in each other and back each other on the field.
"I was a bit surprised to take five wickets, but to do it in such a big match is something I will remember for years to come that is for sure."
Video below not working?
Your browser may not meet the minimum requirements to view YouTube videos. Please refer to
this document
for more information.