Watt and Brown blog from New Zealand
25 Mar
Some of Scottish cricket's brightest prospects have been wintering away in New Zealand at the Ben Williams Academy. Mark Watt and Ryan Brown have collaborated to pen a blog from their memorable trip.
Also out there were cricketers Chayank Gosain, Mitchell Rao, Harris Aslam, Scott Cameron and Neil Flack.
Our trip so far in New Zealand has been amazing, hardly a drop of rain and average of about 25oC during the day. When we arrived in Auckland we definitely felt a change in temperature as the last time we had been outside it was about 5oC! Despite the 20+ hours of flying, the worst part about the journey was the shuttle bus to the academy because all 7 of us, plus others were crammed into a relatively small bus, with bags lining the aisles between the seats.
When we finally arrived at the academy, we met Ben Williams and his partner who couldn't have been nicer. We had a small tour of the accommodation before an early trip to bed. The jet lag wasn't too bad the next day, although we were all up early compared to the times we were getting up at home (5am).
The group of us had been split evenly between the two houses here known as "the cottage" and "the lodge" (Harris, Scott and Ryan in the Cottage. Neil, Mitch, Watty and Cheeky in the Lodge). The first full day at the academy was pretty relaxed seeing as we were all a bit stiff from flying.
The average week at the academy is focussed around a light Monday when we buy food for the week coming before a short session in the afternoon to work on our priority focus.
Very early on Tuesday mornings we had a fitness and fielding session at Get Hard Park followed by a net on the grass wicket, which Ben and Russ prepare weekly.
Wednesday is a mixed day because we sometimes have a similar plan to Tuesday, but occasionally we have inter-academy games at Mitchell Park in the nearby town of Bethlehem.
Thursday mornings is based around fitness testing – it has been good to see that we have all improved considerably, but then again who wouldn't after sprints at 9:00am in almost 20..
Although this is primarily focussed around the squad working on our cricketing skills, it has also helped us with our life skills, too.
Some of the lads took a trip to Hamilton to see the South Africa v Zimbabwe game. It was an incredible experience to see David Miller and JP Duminy "tonning up" with some big hits, plus the Zimbabwe boys put up a good fight. It was a bit of a shame that none of the Scotland games were on in the North Island but we were watching and fully supporting the lads.
The last few weeks of the trip have been quite intensive. Our multiple trips to "Get Hard Park" every week were a nightmare at the beginning, mainly because of the early starts and the high temperatures and, although, it still isn't the highlight of our week, we are enjoying the challenge of multiple fitness tests and intensive fielding drills where we are able to complete at a much higher level than before.
The net sessions are a lot more competitive mainly because of the high stakes of the forfeits for getting out or not meeting the required run rate.
There hasn't been a lacking in Cup finals while we have been here, which I'm sure no-one is complaining about. The competitiveness that comes out in a cup final is always amazing, especially when it is amongst teams both including boys from the academy who have been training together for the last two and a bit months.
Last weekend was the McNaughton 40 over competition final which saw Katikati (Mitch & Ryan) playing against Greerton (Watty, Cheeky & Neil). Although the day before in the league, Greerton won quite convincingly with Neil getting 85 and the bowlers taking a couple of wickets each, the Katikati lads took the Trophy home with a 40 run win, although all of the Scotland lads put in a good performance with bat or ball.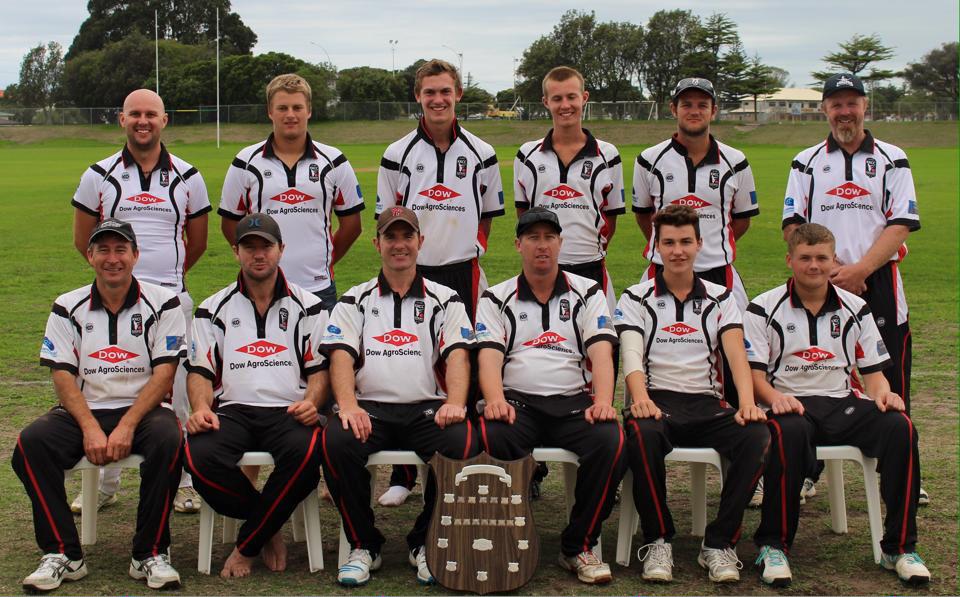 Two days before we leave we have the league final which, guess what, also features Katikati and Greerton – it will be another quality game, and a good way to finish off our time in New Zealand.
The Bay Oval has featured some Northern Districts games and in the last six months hosted New Zealand v South Africa in two ODI's, but also saw a B-grade final, which featured Ryan and Ross Macgarvie from Stirling, which they won. Ross was the second top scorer in a low scoring game and Ryan took 2-3 off 3.5 overs, plus a run out, to claim two cups in two weeks.
Although our trip has been mainly focussed around cricket, we also have taken a few day trips to try and take our mind off things and recharge so we are ready to go 100% when we need to.
A few trips to the Mount and the beach, a day at Mclaren Falls to do some rock jumping, hot pools and a day of water sports at Waimarino Park. We also met some awesome people thanks to Benny such as Kane Williamson, Chris Pringle, Chris Kuggeleijn and some of the Northern Districts players.
As our time in New Zealand comes to an end, we can reflect on some good times that we have had over the past two and a half months.
Some of us will be glad to be going home to where we won't be required to do all the cooking and cleaning again, although our parents probably will want us to.
I know that we will all miss the Ben Williams Academy and the people we have shared our time with here. The chat of "what will be our first meal when we get back?" has been had multiple times.
We have all absolutely loved our time out in New Zealand and have developed some important life-skills and made some friends for life. We would thoroughly recommend this experience to anyone who wants to become a better cricketer.